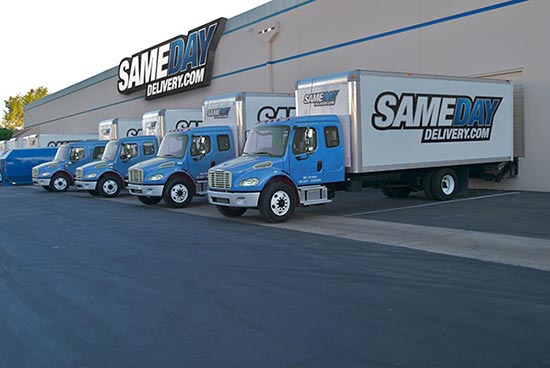 Your shipment is of the utmost importance at SameDayDelivery.com. It shouldn't simply be placed into a waiting queue to go out on the truck with other shipments in the next few days. Instead, our expedited freight company uses dedicated vans, trucks and air cargo options strictly for your specific shipment.
No other customer shipments are dispatched at the same time on the same truck. Only your freight will occupy the truck or be placed on the air charter service as this process reduces transportation delays, potential damage and lost freight.
We offer a range of expedited trucking options -- from fastest to fast. Simply select the menu pricing that fits your budget and shipment deadlines. Our experienced expediter will help you select the appropriate transportation vehicle based on the size of the freight. We use a dedicated sprinter van for smaller freight and straight trucks for larger shipments as the vehicles are dispatched instantly to get your expedited freight from point A to point B. There will be no cross-docking, transfers or switches for same day delivery services.