As a same day freight company, SameDayFreight.com must take a variety of different precautions to make our services predictable. This begins with careful trip planning in order to avoid delays. Whenever you place an order, our team takes stock of the route ahead, identifying closed roads, traffic jams, or other contingencies that may block our vehicles from your starting point or destination. We then come up with plans to avoid these obstacles while still finding a swift path to each point along the route. This eliminates the vast majority of delays and allows us to deliver on exactly the schedule we promised.
In addition to charting a quick route at the beginning, we keep track of our vehicles as they complete that route and look out for new obstacles that arise. To do this, we invest in advanced monitoring equipment that lets us know exactly where your goods are at any time; this equipment also works on air cargo. If we find any new obstacles, we will quickly look for a way around them, further decreasing the likelihood of delays.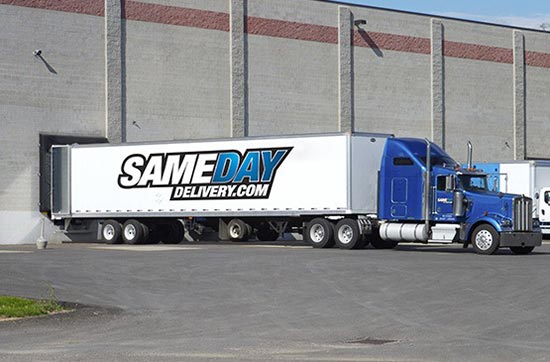 Our investment in tracking equipment has an added benefit for predictability. Even if we are not able to find a route around obstacles that we encounter, we can let you know that the delay is happening and give you an estimate of how much time that will add to the delivery. You can then take this estimate into account when making plans for your company, thereby minimizing the cost of the delay. Our tracking devices also let us update you with good news; if the trucks or planes we use are traveling ahead of schedule, we can tell you how early your goods will arrive so that you can make preparations to receive them.
Once we have planned a quick route and set up tracking devices, the last step to eliminating delays is to make sure our drivers work safely throughout the trip. To do this, we require two drivers to operate each vehicle that crosses a great distance. One driver rests while the other one drives, and the two are required to switch positions on a regular basis. As a result, both are sufficiently rested to do their jobs safely, minimizing the risk of a crash.
For more information on safe, swift, and predictable air and ground transportation, call (800) 632-1505 or visit SameDayFreight.com today.