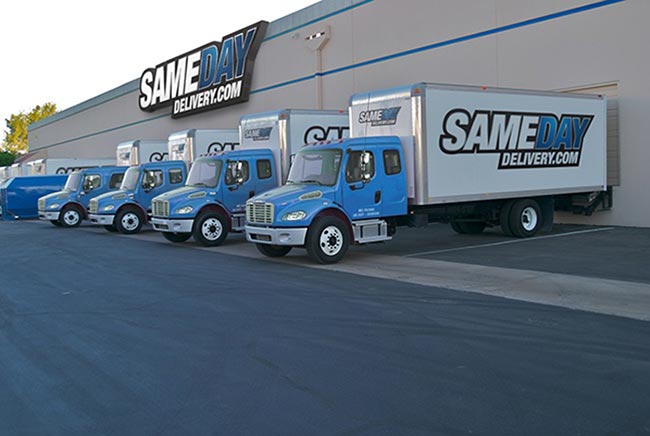 We don't stop there, however. With SameDayDelivery.com, our services are customized to your business' needs and your shipment's requirements and schedule. So whether you're enjoying some Richmond cuisine, catching a Flying Squirrels game or just relaxing at home, you can rest assured knowing SameDayDelivery.com is working for you.
SameDayDelivery.com stretches far beyond same day trucking in Richmond. Whether you're shipping a pallet to the other side of town in a box truck or need a full truckload across the nation, we can help you make it work. Looking for something a little more long distance? No problem. We can also coordinate air freight and cross-country shipments. It's all part of the customized service you get when you utilize a versatile truckload company like SameDayDelivery.com.
So contact us today, and discover the advantages of truly efficient logistics in Richmond, VA.