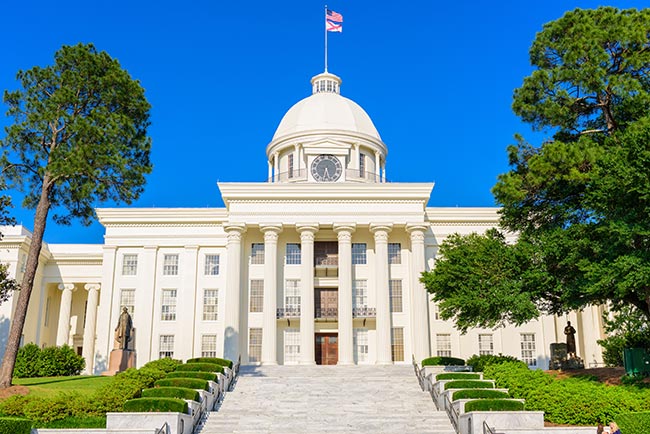 Our comprehensive transport options, including straight trucks, sprinter vans and box trucks, as well as our extensive list of partner carriers across Alabama and throughout the region ensures your cargo reaches its destination in the most cost-efficient way possible.
Alabama boasts a diverse and growing economy that reflects today's changing needs including automotive, finance, manufacturing, technology, aerospace, mineral extraction and healthcare. This broad mix of business activity supports Alabama's population of almost 5 million residents. The increased pace of commerce means that efficent logistics operations have never been more important than they are today.
Plus, if you operate on a Just-in-Time production schedule, worrying about cargo arrivals and departures can consume your time. Trust our team at SameDayDelivery.com to alleviate that pressure with our Just-in-Time Delivery solutions, which handle your time critical shipments with speed and ease. These services are enhanced with our leading 24/7/365 customer support and tracking systems so you'll always know the exact status of deliveries and be able to plan accordingly, while saving you both time and expense.
As your shipping partner and a full-service freight forwarder, SameDayDelivery.com works with you to determine your shipment's requirements, matching your needs to a cost-efficient, reliable carrier. We also provide a number of additional services for Alabama companies to take advantage of.