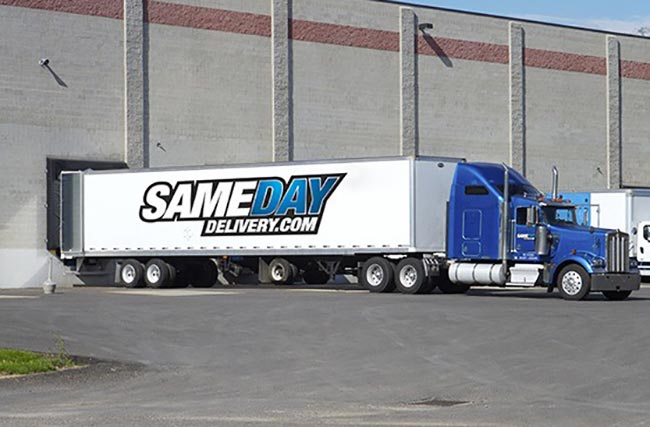 We don't stop there, however. With SameDayDelivery.com, our services are customized to your business' needs and your shipment's requirements and schedule. So whether you're enjoying a home-cooked meal, catching a local game or just relaxing at home, you can rest assured knowing SameDayDelivery.com is working for you.
SameDayDelivery.com's wide-ranging services are not limited to just North Carolina, of course. Whether you're in need of a sprinter van to shoot across Raleigh, or even if you need a full tractor trailer to travel cross-country, we can help make it happen. Our network of partner carriers stretches through The Tar Heel State and all of North America. We also have air freight services for the truly time critical cargo. With such versatile, comprehensive capabilities, SameDayDelivery.com is well-equipped to be your full-service truckload company.
So contact us today, and discover the advantages of truly efficient logistics in North Carolina.