Same Day Delivery Irvine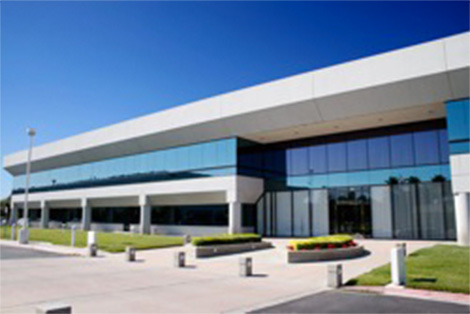 Same Day Delivery - Your local same day trucking expert in Irvine and acrosss California.
If you're in need of same day delivery in Irvine, CA, look no further than the company that shares its name; SameDayDelivery.com. Our wide range of delivery solutions ensure your bottom line stays healthy, your cargo arrives on-time and your logistics operations maintain maximum efficiency. We accomplish this by working with a number of Irvine with you to determine your precise requirements. With years of experience and proven results on our side, we know what it takes to ensure reliable same day delivery in California.
As home to 215,529 people, many attractions and countless businesses, there is much going on in Irvine. This can make logistics a bit of a hassle, especially for time critical deliveries and businesses that operate on a Just-in-Time production model. For that reason, SameDayDelivery.com offers Just-in-Time Delivery services to ensure your cargo arrives at its destination right as it is needed; reducing inventory costs and maximizing efficiency. Couple that with superior business intelligence achieved with the help of our tracking systems, and you'll always be able to stay on top of your deliveries and take your operations to another level.
As a full truckload broker serving not only Irvine, but cities and towns across California, SameDayDelivery.com is well-equipped to handle all of your shipping needs. In addition to our superior customer support and tracking, our versatile services are customized to fit your needs and schedule.
California Same Day Delivery Services:
Dedicated Transportation
Time Critical Trucking
Expedited Shipping
Less-than-Truckload (LTL)
In addition to the bottom line benefits that come with working with a versatile full truckload broker, we also strive to simply make your job easier. Our customization, experience and support enable you to enjoy Irvine to its fullest, whether catching a local baseball game or dinner, knowing your logistics operations are in good hands.
While same day trucking and delivery is of course a specialty, our comprehensive services are not limited to only Irvine. Whether you're in need of a box truck to deliver something across town, or you're looking to fill a truckload for a cross-country shipment, we can help. Our network of partner carriers stretches throughout California and the rest of North America. We can even help with your air freight requirements, bringing unrivaled speed to our services no matter how near or far your load's destination may be.
Discover true efficiency and all the advantages of same day delivery in Irvine, CA can provide, and contact us today. You may also complete our quick quote form to get started. We can't wait to help you.
SameDayDelivery.com | Irvine, CA
(949) 298-3125