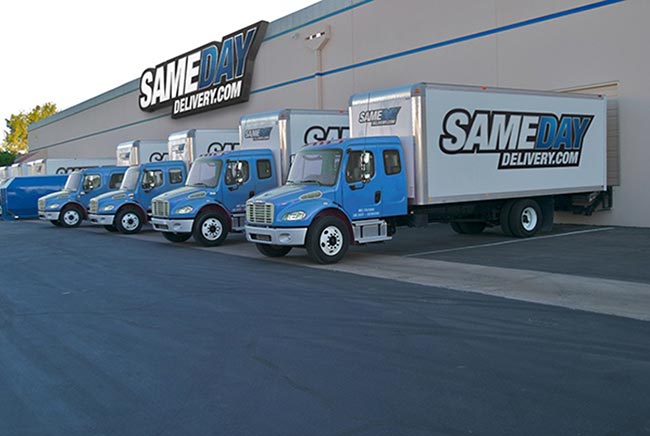 For all the benefits of producing in a boom town, it does make it difficult to get supplies— not least of which when that boom town is located in famously-gridlocked Southern California! Oxnard businesses thus frequently have trouble getting key supplies on time, but SameDayDelivery.com is there to resolve these supply problems.
SameDayDelivery.com has been delivering in Ventura County and the surrounding area for more than a decade. Whether we're serving clients in Oxnard, Santa Barbara, Thousand Oaks, Camarillo, Simi Valley, or anywhere else in the region, we know what delivery problems you have to worry about. Perhaps you have some critical supply coming in, only for it to be delayed by hours because of a traffic jam. Or maybe your trucks get blocked when they're days away, and you can't afford to wait for them to navigate around. Whatever the issue, when you're on a tight production schedule, it can be hard to run a booming business in such a dense region.
SameDayDelivery.com knows the solution. We've had years to develop a strategic shipping service that gets your goods into and out of Oxnard without delay.