For well over a decade, the team at SameDayDelivery.com have been proud to act as that partner for so many other businesses like yours and we can't wait for the opportunity to do the same for you, too.
So if you've been searching high and low for a shipping partner who will take in your items and treat them as their own, always showing them the care and respect that they deserve, we have good news for you: you've definitely come to the right place.
From the moment we first opened our doors and started to establish a name for ourselves in this business, we've made it a priority to offer practical, reliable express cargo delivery services to organizations in just about every industry you can think of.
As soon as you pick up the phone and give us a call, you'll be delighted to learn that we take the time to learn just as much about your business as we do what you're trying to ship. This is because we see that initial shipment as more than just a one-time affair. If we do our jobs right, it's the beginning of a mutually beneficial relationship that will serve us both well for years to come - but we're also well aware that the only way we're going to get to that point is if WE hold up OUR end of the bargain.
Taking the time to learn about you and your needs does more than just help make sure we're a good fit for one another. It also allows us to immediately understand exactly what you need to get your express cargo delivery where it needs to go, even if you yourself are unsure in the moment.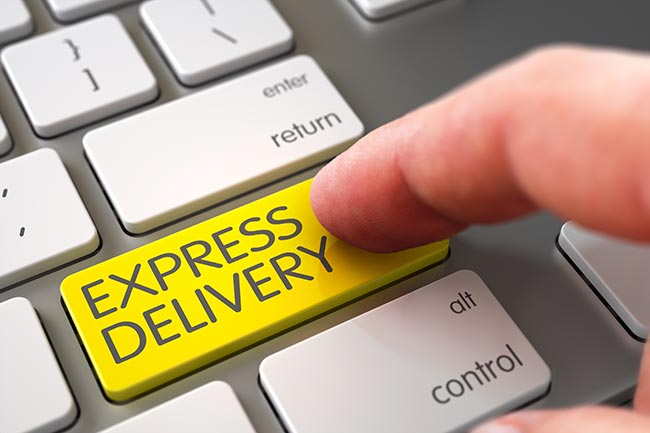 Anyone who has ever tried to coordinate multiple points of logistics and transportation on their own can tell you how difficult it can really be. It's something that a lot of people don't think about until it's far too late - and it's absolutely not a situation you want to deal with on your own when ever second counts.
But luckily, you don't have to. The team at SameDayDelivery.com literally have decades of combined experience between them. They're masters in ground and even air express cargo delivery services and they know exactly what is required of them to get the job done properly.
Not only do they have experience in your industry, but at this point they have experience in all others, too. They have instant access to all of the best truckers in the industry and they know air routes like the backs of their hands.
So if you're worried about whether or not you're going to be able to make that express cargo delivery under strict time conditions across the country - or even across the continent, you absolutely shouldn't be. We've gotten the job done successfully for years at this point and we're not about to stop anytime soon.