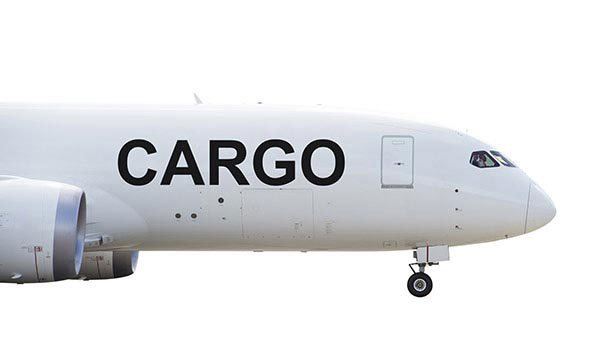 As stated, from the moment you first pick up the phone and give us a call, your dedicated agent will take the time to learn not only as much about your shipment as possible, but about your business as well. This gives us an exceptional chance to confirm that our organizations are a good fit for one another, allowing us to meet your same day air needs and exceed your expectations whenever we have the opportunity to do so.
Once we know what you're shipping and where it needs to go, we'll instantly match the ideal charter freight option to your specific needs. To say that we have a massive selection of aircraft available to you is, at this point, a little bit of an understatement. Over the years, we've been able to comfortably fill aircraft like a Cessna 406, a Boeing 747-400F and absolutely everything in between. Depending on where your freight actually needs to go, it may fly on more than one type of plane to get there. Don't worry, this is all part of the process.
It may first land at a major airport on a long-haul aircraft, for example, before heading out once again on a local short-haul charter. Your dedicated agent will go over all of this with you in advance so that you know exactly what you're dealing with moving forward.
If you already have a specific type of craft in mind, your agent will work directly with you to help you understand all the options that are available to you.
Just a few of the same day air options we have include but are not limited to ones like:
Short-haul, light-weight. These use primarily turboprop aircraft and the benefit here is that they can easily get in and get out where heavier vessels simply cannot go. They're perfect for landing on very short landing strips, and some even have rough or unprepared field capabilities. While they're certainly slower than jets, they're undeniably faster than road transportation - which is why they're successful so often for so many people.
Medium-haul, mid-weight. These offer not only greater speeds, but also greater payloads and ranges as well. These types of planes are by fair the workhorses of the aircraft world. You've probably seen more than a few of them while at the airport weighting for your own plane to take off. Some turboprop planes fall into this category, although it will usually be dominated by jet-based aircraft.
Long-haul, heavy weight. If short-haul aircraft are at one end of the spectrum, these are undeniably at the other. They can carry the most cargo (both by weight and by volume) over the longest distances possible. These are especially important in terms of international freight charter situations. The Boeing 747 is maybe the most well-known example of a plane that would fit into this category, although there are many others. Truly, long-haul and heavy weight aircraft are the personification of the phrase "go big or go home."
Again - someone will go over all of this with you during your initial phone call so that you know which options are the best at meeting your specific needs.