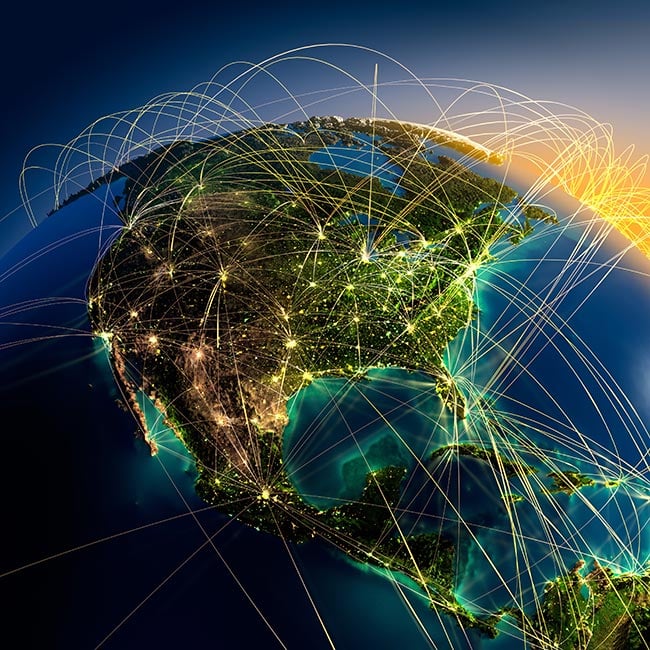 Another major issue that customers often have with next day delivery providers is that they keep them in the dark more often than not.
Sure, a provider might tell you that your shipment will leave on the next flight out and yes, it may have reached its destination exactly when it needed to. But everything in between those two points was a murky process where you were left guessing about whether or not the job would get done properly.
Rather than force you to deal with this frustrating type of situation, we instead provide you with access to our state-of-the-art tracking software so that you ALWAYS have the most complete picture to work with at all times. At any given moment, you'll be able to pull up detailed route information so that you know exactly where your shipment is and, more critically, how far it still needs to travel to get where it needs to go.
But truth be told, it probably won't even come to that - as your dedicated agent will reach out to you on a regular basis to provide you proactive updates so that you don't have a thing to worry about.
In addition to our hard work and perseverance, this type of technology is a big part of how we're able to reliably offer next day delivery services not only across the United States, but across Canada and Mexico as well.
Because this satellite tracking software is so sophisticated, it also gives your dedicated agent the ability to "ride along" on your shipment's journey. If your shipment is being completed entirely by ground transportation, for example, your agent will be able to "look ahead" to make sure no nasty surprises are waiting for your drivers. If a sudden accident has brought traffic to its knees a few miles up the road, or if exceptionally poor weather has the potential to create uncertainty during a time when you clearly can't afford it, your agent will be able to re-route your drivers to keep them always moving forward - absolutely no exceptions.