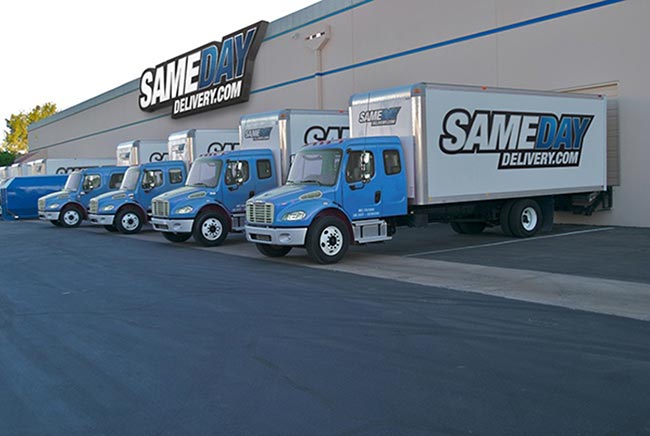 SameDayDelivery.com specializes in keeping all these industries fully supplied. We're a rapid freight company with extensive experience in Bakersfield and the Southland area. Our seasoned team is trained to identify major supply problems before they happen, come up with contingency plans for each of our clients, and stand ready to fulfill those plans the moment something goes wrong. As the preeminent same day delivery company Bakersfield, we never hesitate to get you the inputs you need at the moment your supply lines fall short, so that your company and all of Kern County can keep firing on all cylinders.
Having worked with manufacturers and other advanced Bakersfield companies for years, SameDayDelivery.com knows the sheer variety of things that can go wrong. Maybe you rely on rare, delicate inputs from a distant corner of the country, and one day all your orders arrive broken. Maybe a traffic jam or storm got in the way of your ordinary supplier, threatening you with hours or even days worth of delays. Or maybe you just have a customer who's demanding the impossible— insisting you make something for them far faster than your supply lines allow.
Whatever the problem, SameDayDelivery.com is ready to fix it. We've amassed a wealth of resources and a slough of strategies to ensure same day freight service Bakersfield can count on.