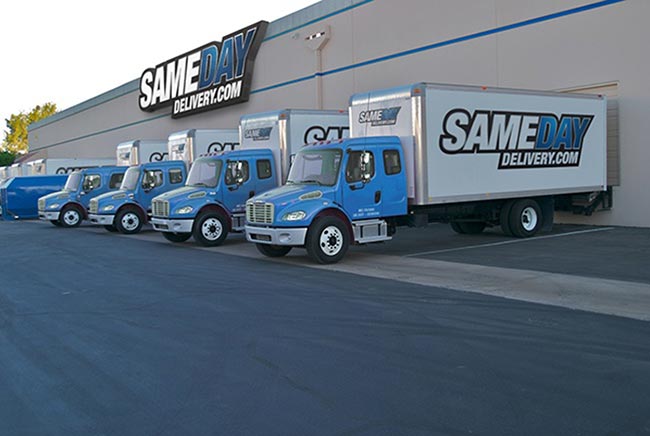 With these services and many more, you can enjoy San Diego with the peace of mind knowing your freight is being handled with efficiency. So go ahead and enjoy a Padres game, a night on the town or a night in; because SameDayDelivery.com has got you covered.
SameDayDelivery.com stretches far beyond same day trucking in San Diego. Whether you're shipping a pallet to the other side of town in a box truck or need a full truckload across the nation, we can help you make it work. Looking for something a little more long distance? No problem. We can also coordinate air freight and cross-country shipments. It's all part of the customized service you get when you utilize a versatile freight forwarder like SameDayDelivery.com.
So contact us today, and discover the advantages of truly efficient logistics in San Diego, CA. You are also welcome to complete our quote form and we'll reply with a detailed urgent trucking quote.