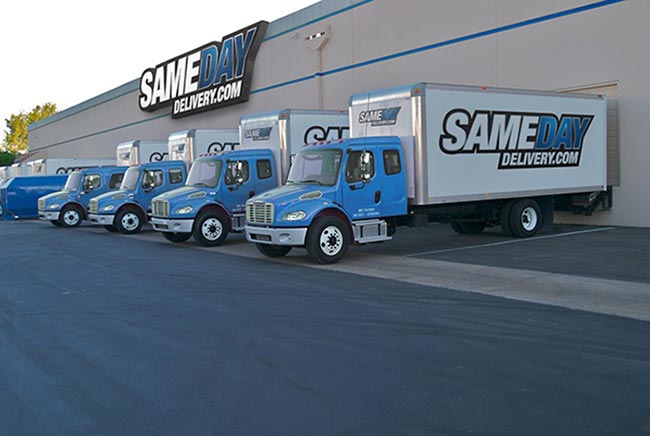 SameDayDelivery.com never shies away from a challenging delivery. As the leading same day delivery company Anaheim, we know everything to expect in Orange County. Through preparedness, strategy, and a close connection to local businesses, we're ready to delivery the moment you need us, and can get you even the rarest goods on any schedule you set.
Supplying a city as vibrant as Anaheim is always a challenge, but it's only made more difficult when that city is closely tied into other booming towns in the area. Anaheim's economy and transportation network are deeply integrated with those of Santa Ana, Fullerton, Irvine, Newport Beach, Pomona, and other communities across SoCal. Delivering to any one of those towns means paying attention to traffic schedules for all of them. Only then can a carrier make sure they'll be able to get in and out on schedule from any given supply point.
SameDayDelivery.com supplies Anaheim and all other SoCal communities. We know the area well, and have no trouble accounting for the competing demands of each locale.