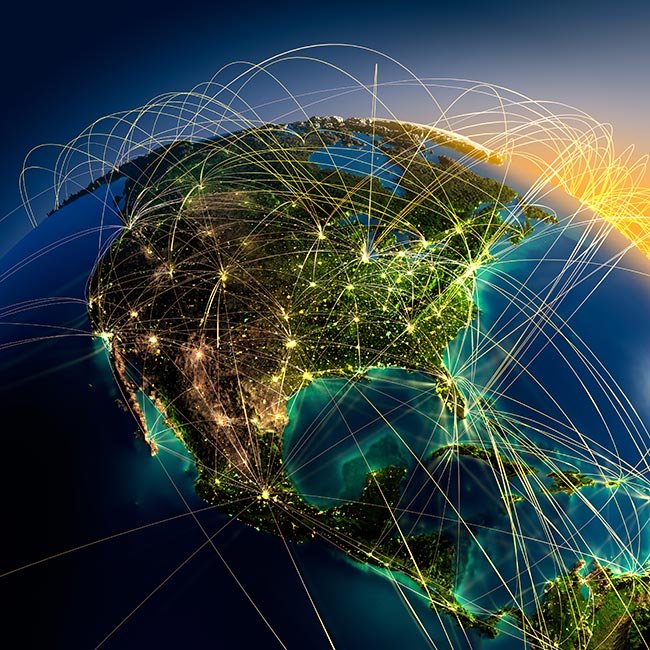 But even going above and beyond our literal logistics services, we also try to go above and beyond to offer clients like you a true express carrier experience that they just won't be able to find anywhere else.
All of this begins - believe it or not - from the moment you first pick up the phone and give us a call. At that time, you'll be assigned a dedicated agent who will gladly act as your single point-of-contact throughout the entirety of your relationship with our business.
This means that the friendly face you hear on the other end of the phone will CONTINUE to play a role in your life - and a proactive one, at that. They'll always reach out to you to let you know more information about the status of your shipment, all so that you can make the most informed decisions possible on your end. They'll also be available to happily answer your questions or address your concerns 24 hours a day, seven days a week, 365 days a year. Forget getting bounced around from provider to provider, as is true with so many other express carriers working today. You get one person and one exceptional experience - guaranteed.
Likewise, over the years we've taken extraordinary steps to make sure that nothing happens to your important shipments and that every last variable is accounted for. A big part of how we're able to do that ultimately comes down to the sophisticated and truly state-of-the-art satellite tracking technology we employ. We don't just know where your drivers are in a roundabout, general way - we literally have access to real-time insight regarding exactly how far they've traveled and how far they still have left to go.
This creates benefits in other ways, too - like the fact that your dedicated agent will be able to virtually "ride along" with your drivers throughout the entirety of your shipment's journey. If they run into some type of problem, your agent will know it immediately - which means that you'll know it, too.
But the truth is, things probably won't even get to that point because your agent can also "look ahead" and examine the route in an incredible level of detail. If a sudden, unexpected shift in traffic stands to create a significant delay, or if an accident or some type of winter storm might bring the journey to its knees, that agent will snap into action. They'll instantly reroute your drivers so that these types of issues aren't things that they - or you - have to spend time worrying about.
Likewise, you should know that those truckers themselves are strategically positioned throughout all 50 states - meaning that there's never one more than just a few short hours away from your location.
Not only that, but we also give you unrestricted access to a huge number of specialty vehicles, too, including options like:
Flat bed trucks
Sprinter vans
Refrigerated transportation options
LTL
Full truckload tractor trailers
Air ride
Racks
And so many others.
Because at the end of the day, we want to be able to do a lot more than just complete your delivery on-time. Ultimately, we're well aware that anyone can do that. Our real goal is to soon make you wonder why you ever thought of working with another express carrier provider in the first place - and steps like those outlined above are a large part of how we've been able to do it so successfully for so long.