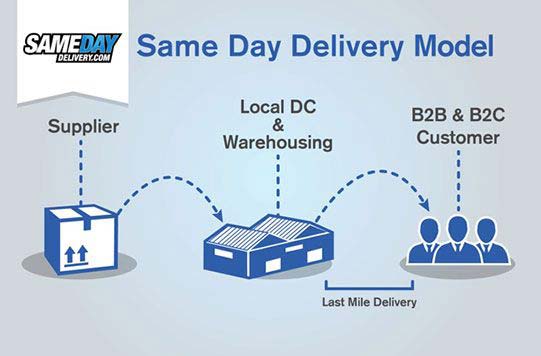 No matter how careful you are, no firm is every fully prepared for a shipping emergency. When your standard carrier drops the ball, a customer demands quick service, or you suddenly develop more expansive shipping needs, you and your employees must scramble to find a faster trucking service. Only a last mile delivery company will be able to help you in this situation by offering:
Next Day Deliveries - By keeping drivers in strategic positions, last mile delivery companies are able to get to your destination reliably by the end of the next day. This limits the length of the delay and the emergency's overall impact.
Overnight Deliveries - Sometimes, shipping within 24 hours just isn't fast enough. The carrier must therefore provide overnight deliveries, getting your goods to their endpoint by the start of business the next day.
Same Day Delivery Service - For the most critical supplies and customer orders, you may literally be unable to wait for more than a few hours. Your carrier will therefore have to complete the order by the end of that day.
LastMileDeliveries.com offers all three categories of expedited trucking service. We have more than a decade of experience serving hundreds of companies across dozens of fields, and are prepared to handle all of your goods swiftly and safely. Trust us to perform last mile deliveries and no shipping disaster will catch you off guard.