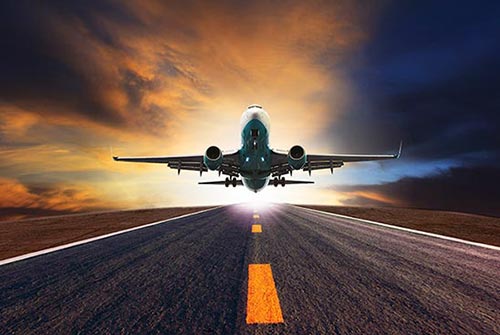 SameDayAirFreight.com doesn't limit itself to finding flights for your goods and then sending them off. Even while your cargo is in the air, we will have a detailed understanding of its position and trajectory thanks to our advanced tracking technology. By investing in the latest monitoring devices, we can make sure that your goods are safe, secure, and on track to arrive by the deadline. If a problem arises, we can quickly respond to it and minimize any extra time on the delivery. When your connecting flight is canceled, for example, we can find or charter another plane for the cargo, ensuring that it arrives as close to the deadline as possible.
In addition to helping us minimize delays and maximize speed, our advanced tracking devices prepare us to answer all your questions and update you as needed. When you call our customer service team, they can pull up our data on your order and tell you exactly where it is at this moment. They can then project when it is likely to arrive. By giving you this information, we empower you to make accurate plans for unloading and using your goods.
SameDayAirFreight.com is committed to ensuring that all of your deliveries go swiftly, safely and smoothly. For more information or to reserve a flight, call (800) 632-1505 or visit our website today.