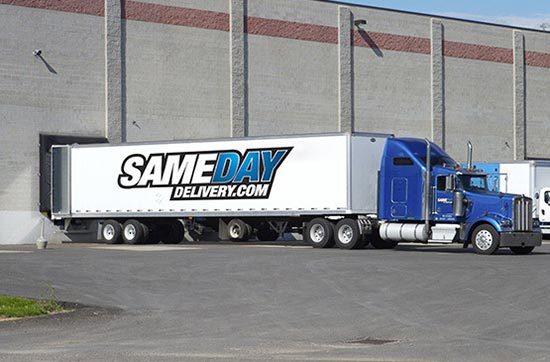 SameDayShipping.com understands that safety is just as important as speed when handling critical freight. For this reason, we take the full selection of safety precautions for your goods. This begins by placing teams of two drivers in each truck that has to cross a long distance. Our drivers are required to switch with each other on a regular basis, giving each a chance to rest, relax, and eat. As a result, both of them can recover their focus and energy without stopping the vehicle, so that they can drive safety once they retake the wheel.
In addition to dual drivers, we use advanced tracking technology to monitor your shipment on the road. If there is a crash, we will detect it immediately and can promptly dispatch a replacement vehicle. This minimizes the risk to both your goods and our valued drivers.
SameDayShipping.com is always available to handle your critical goods safely and effectively. For more information, call (800) 632-1505 or visit our website today.