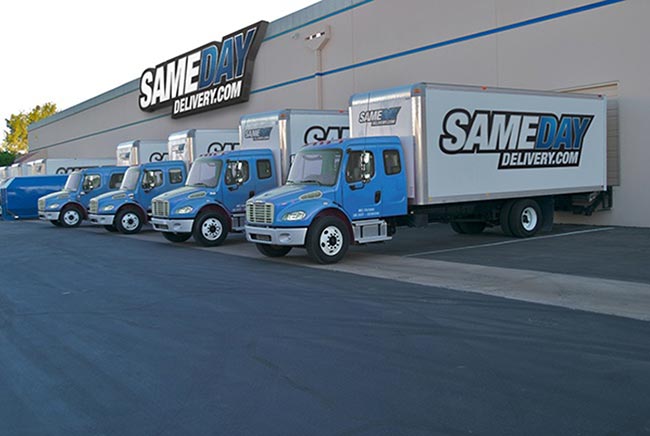 SameDayDelivery.com seeks to bolster these economic achievements by providing local businesses the shipments they need to succeed. As a same day delivery Kalamazoo expert, we have a long history in southern Michigan. We're accustomed to the problems local businesses face getting their supplies, and know how to resolve those problems seamlessly and swiftly. Our massive fleet of trucks, vans, and airline affiliates lets us deliver from anywhere in North America on the same day you place the order. With SameDayDelivery.com at the ready, you never need to worry about a supply shortage.
As the preeminent same day delivery company Kalamazoo and all of southern Michigan, SameDayDelivery.com has extensive experience in the area. From Lansing to Portage to Battle Creek to South Haven to Kalamazoo itself, we've served every town in the region. During this time, we've gotten to know the roads well and have a good sense of how to get into and out of each town at any particular time of the day. No matter when you need a shipment, we can avoid traffic and road quality problems, seamlessly steering our way to your destination.

Local knowledge is only the beginning of our same day delivery Kalamazoo expertise. Besides avoiding delays within the region, we also steer clear of them while on the road from distant supply points. Our expert team knows how to anticipate anything that might disrupt a delivery: from wind and snow during Michigan's famously frigid winters; to traffic jams around any bustling North American metropolis; to road closures anywhere along the route. By anticipating these sources of delay ahead of times and planning our routes around them, we protect ourselves against disruption during your delivery. Thus, you can expect your items to arrive when we said they would, no matter how distant and complex the route.