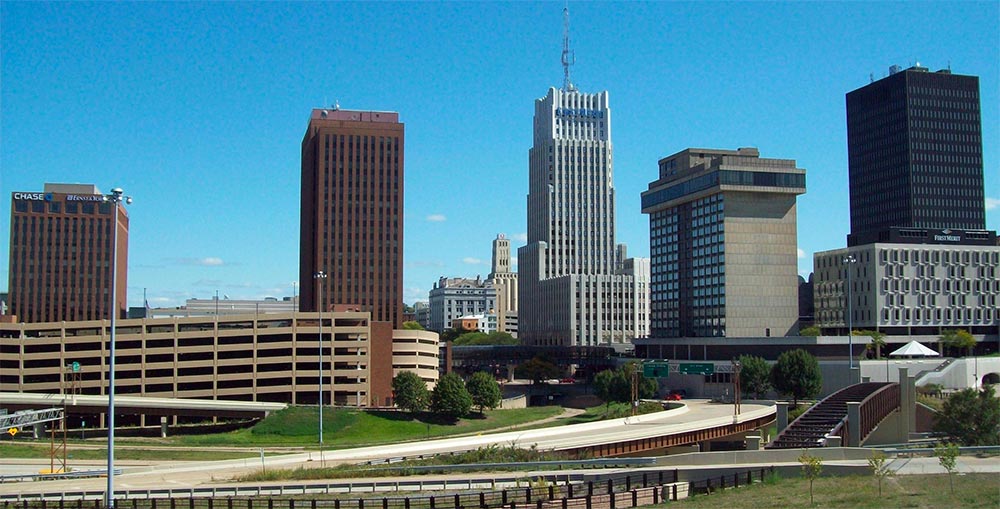 SameDayDelivery.com helps Akron remain the ideal business spot, no matter what obstacles stand in its way. A same day delivery Akron service with more than a decade of experience serving the region, we're attuned to all the supply problems that local businesses face and know exactly how to resolve them.
Supply problems are nothing new to Akron businesses, which often have to struggle to obtain everything they need on the region's limited road space.
Many logistical issues are the result of poor planning or bad luck on the part of your carriers. Perhaps your supply line coordinator failed to anticipate traffic, or maybe they suddenly discovered that the road they've been depending on has been closed for repairs. Or the problem might have nothing to do with your carrier, but rather comes from the demand end— a customer you can't afford to lose insists on getting their order faster than you can ship in the supplies. In each of these scenarios, your business needs to rapidly get ahold of critical parts or the whole production system falls apart.
SameDayDelivery.com provides this rapid access. An expedited freight carrier with a history of getting clients out of tight situations, we guarantee deliveries between any two points on the continent within 24 hours.