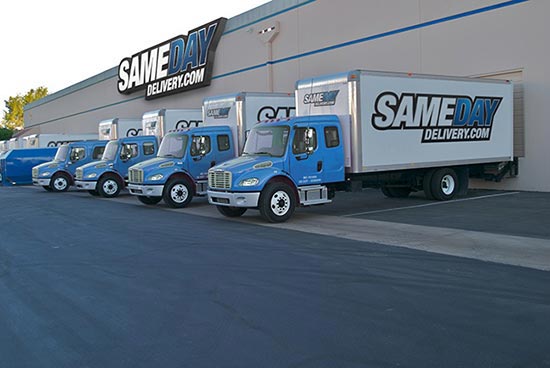 Any city that lies at the intersection of three states is bound to suffer from shipping problems, given the sheer amount of traffic passing across the three. St. George is no exception, which is why its businesses turn to SameDayDelivery.com to meet their shipping needs.
St. George lies along Interstate 15, within a day's drive of Salt Lake City and a few hours' drive of both Cedar City and Las Vegas. Location on such thoroughfare makes it easy for St. George businesses to get the supplies they need under ordinary business conditions.
But no successful business counts on conditions to remain ordinary. A route this busy often suffers traffic problems, whether because of road damage, storms, or congestion, and St. George is often hit hard by these problems. Local businesses need a backup plan to ensure their goods keep coming when the ordinary routes aren't available.
SameDayDelivery.com is that backup plan. We've spent years serving the businesses of St. George, as well as those in other southern Utah communities like Springdale and Cedar City.