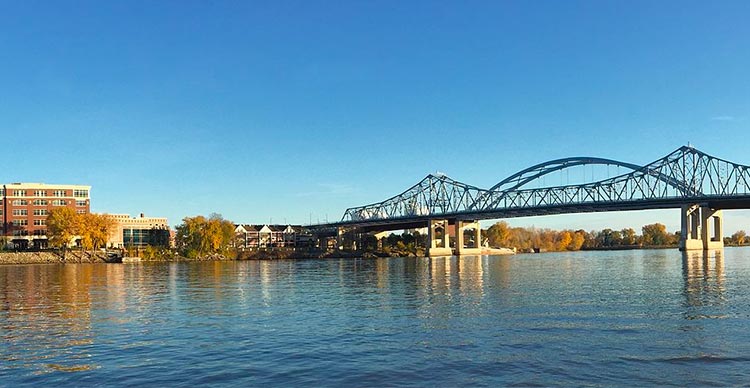 SameDayDelivery.com is all about driving the Midwest forward— literally! As a same day delivery service LaCrosse and the surrounding area depend on, we pride ourselves on clearing up shipping jams and keeping the city's supplies flowing smoothly.
Our extensive experience in LaCrosse and the surrounding area means we know exactly what supply issues can plague local companies, and are prepared to deal with them even before they arise. We bring to this task an enormous fleet of vehicles and a team of highly skilled drivers and support staff. By coordinating all these resources, we guarantee timely results for even our last-minute clients.

LaCrosse's position on the border of Wisconsin and Minnesota makes shipping a perennial challenge. The two states' economies are deeply integrated, with trade lines between the two dating back for hundreds of years. As a result, there is always a high volume of shipping passing through border towns like LaCrosse, limiting the amount of available road space for the city's own supplies.
This can create a problem when traffic jams, snow storms, and other sources of delay arise without warning. Even LaCrosse's most skilled standard suppliers can't always bring in supplies on time under these conditions.