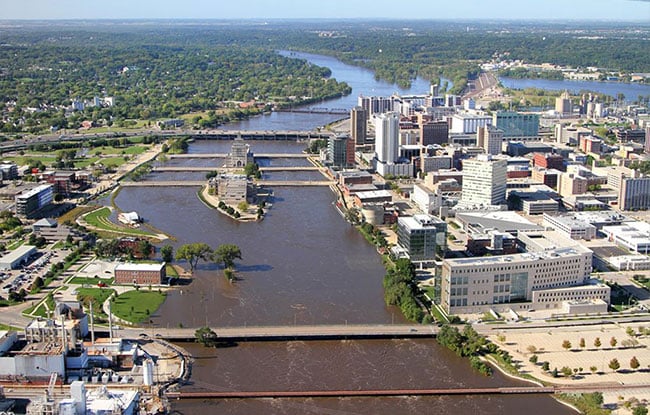 As with many cities that bring in so much business, Cedar Rapids has its share of challenges, especially when it comes to organizing delivery services.
The more that the city grows, the more local companies have to compete with one another for road space, shippers' scheduling, and other scarce logistical resources. SameDayDelivery.com takes some of the pressure off by providing swift emergency services when your standard supply lines don't work out.
As a same day delivery company Cedar Rapids has long since learned to trust, we're committed to finding the swiftest, safest, and most reliable route into the city under any conditions.