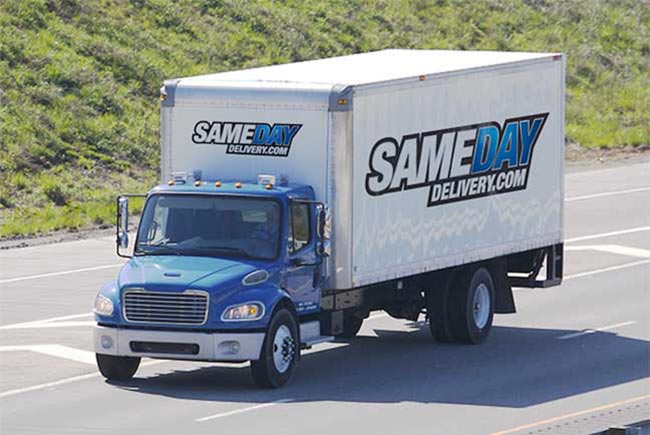 SameDayDelivery.com is adept at quick shipping under tight conditions. An emergency freight company with both air and ground resources, we have a long history providing same day delivery service Tupelo and across Mississippi. We're known for our foresight and preparation, and can be trusted to deliver swiftly, safely, and seamlessly under even the most difficult conditions. Whether your supply problems are the result of a demanding customer, a truck breakdown, a traffic jam, or any other issue, we stand ready to deliver you the items you need in no more than 24 hours.
Tupelo's economy is closely tied to those of other cities in North Mississippi, including Corinth, Starkville, and Oxford. Thus, when Tupelo thrives, the entire region thrives; but when Tupelo suffers, the rest of the area suffers with it. And shipping problems have been a common source of suffering, even as the Tupelo economy has succeeded overall. The more that local businesses profit and the regional economy grows, the more competition there is for Mississippi's limited road space. Consequently, shipping problems become increasingly serious over time, leading to regular delays and disruptions among even the most skilled suppliers.
SameDayDelivery.com has the skills, resources, and expertise to eliminate these supply problems. An expedited shipper with more than ten years of experience in Tupelo and across the nation, we're prepared for every variety of disruption that our clients might be dealing with. We'll take over for your supply lines without skipping a beat, bringing you the items you requested within 24 hours. You'll thus be free to keep producing, secure that your business will get everything it needs.
Our quick emergency shipping services are possible in part because we've assembled such a massive fleet. Our trucks and vans are stationed in each major North American urban area, including in Mexico and Canada along with the United States. Such a vast fleet of delivery vehicles leaves us prepared to load up your items in under two hours, no matter where those items are coming from. Quick loading times lead to quicker deliveries overall, as we won't have to spend endless hours just getting to your supply points. Our vast fleet also puts us in a good position to accommodate your supply line, however unusual or circuitous that line might be.