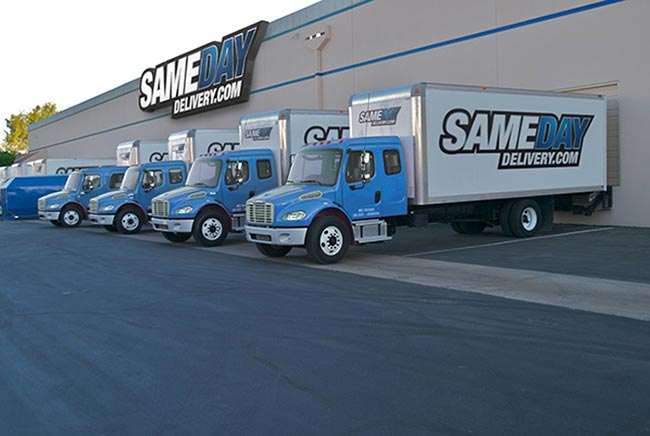 SameDayDelivery.com is adept at eliminating these shortages and keeping Columbus running at full capacity. A same day delivery company with a long history in sw GA, we know the area backwards and forwards.
Our dedicated shipping strategy is perfectly suited to the diverse, robust economy of the Columbus area, allowing us to transport key supplies from any location on the continent, all in the same day.
By combining air freight with ground freight, dedicated trucking with team driving, and other proven delivery solutions, we're prepared to turn even the most disastrous shipping emergency into business as usual.
SameDayDelivery.com has more than ten years of experience serving Columbus and other communities in the area. These include major sw GA cities like Albany and Macon, as well as neighboring Alabamian cities like Dothan and Opelika.