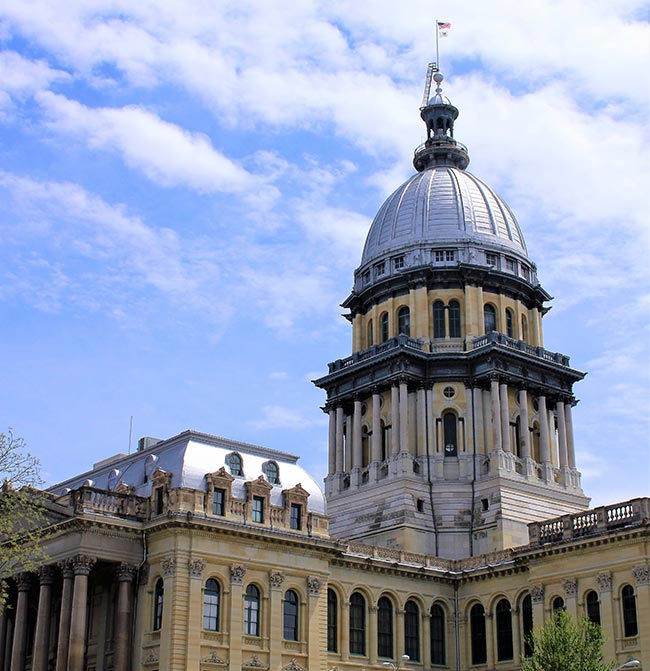 Like most powerhouses, Springfield depends on a vast array of supplies to keep running smoothly and strongly. But getting so many supplies isn't easy, and the more the city has grown, the harder it is for suppliers to bring items in. There are just too many things that can go wrong: from road quality problems to harsh weather to Illinois's frequently congested traffic, many obstacles stand in the way of successful deliveries.
SameDayDelivery.com doesn't let anything stand in our way. As a same day delivery Springfield expert, we've long dealt with traffic, weather, and road damage, and have no trouble planning successful deliveries around all of them. When you trust us to provide emergency shipping services, we guarantee you'll get the items you need that very day.
Every successful shipping service starts with a plan, and ours is no exception. SameDayDelivery.com has amassed a wealth of data on North America's infrastructure and logistics networks, all of which we update diligently. This data includes reports on the quality of roads all over the continent; weather forecasts for any given route we might take; traffic patterns at each time of the day for both roads and major airports; and a host of other factors that affect delivery speed and consistency.
Whenever we receive an order, we immediately bring all this information to bear in figuring out how best to fulfill it. We weigh all the different risks against one another and identify the quickest, most reliable route between your starting point and Springfield. You can thus be confident that your order will arrive exactly when you're expecting it and well within the 24 hour window we promised you.

A shipping plan is only useful if it can be rapidly put into action, which is why SameDayDelivery.com doesn't waste time driving out to your starting point after we receive the order. Instead, we keep a fleet of delivery vehicles spread across every major metro area, all over the continent. These vehicles and the drivers who operate them are ready to go at the drop of a hat, and are less than two hours away from virtually any starting point our customers give us. By keeping vehicles in so many places, we maximize our flexibility and allow ourselves to take over for any company's shipping lines, no matter how circuitous and complex they may be. Our network also allows us to avoid slow starts, since we cut out the vast majority of the time it takes to get to your starting point. As a result, we can serve any client quickly and effectively.