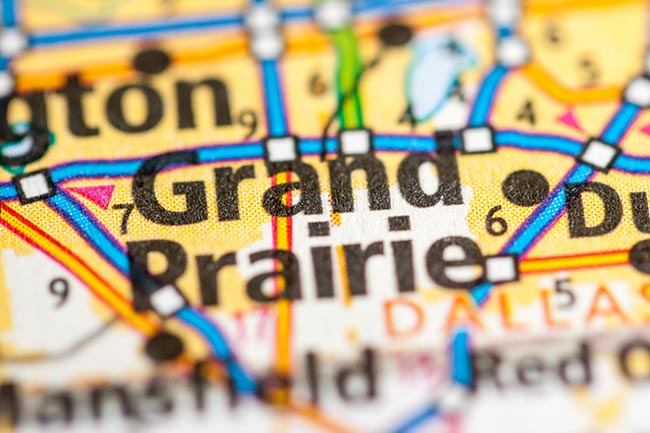 Any economy this dynamic is bound to run into shipping problems. Luckily, SameDayDelivery.com is at the ready to deal with those problems and keep Grand Prairie's many businesses fully supplied. As an expedited delivery company, we pick up where your standard shippers leave off, bringing you essential supplies the moment that you run short. Our delivery teams have more than a decade of experience in the Metroplex region and know how to meet all of Grand Prairie's needs. And thanks to our extensive network of trucks, vans, trailers, and affiliated airlines, nothing stands in the way of getting you the supplies you need within 24 hours.
The Metroplex region is home to more than 7 million people, and even Grand Prairie by itself houses 175,000. With so many people in one area, roads are bound to be clogged on a regular basis just from commuter traffic— and that's before you account for the supply lines of all the local businesses. Any company trying to obtain supplies in this environment is bound to fall short on many occasions, as traffic jams and road closures frustrate what look like well-organized supply lines. With disruption so common and hard to predict, logistics becomes a serious challenge, making it incredibly difficult for local companies to get the supplies they depend on.
SameDayDelivery.com turns even the most difficult situation into a walk in the park. In our ten years of experience serving Grand Prairie and the rest of the Metroplex, we've grown accustomed to the region's many logistical challenges. We know all the local roads, and have a good sense of whether they'll be congested, undergoing maintenance, or otherwise inaccessible at any given time of the day. Armed with this knowledge, we're capable of planning seamless deliveries into Grand Prairie and insulating those plans against all uncertainty. By finding the most reliable and most rapid route into the city from any starting point, we can bring you your items on time no matter how difficult the logistical circumstances may seem.