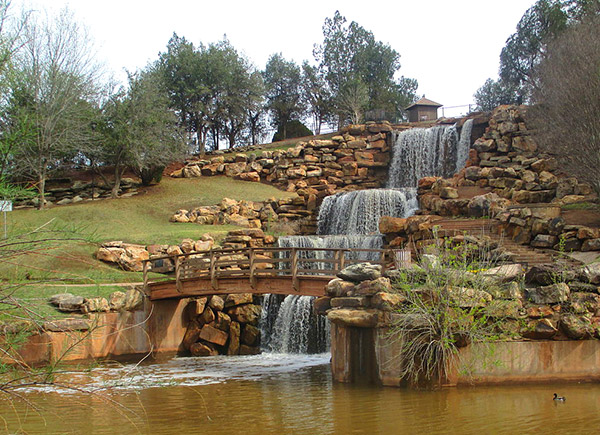 SameDayDelivery.com makes sure that Wichita Falls can keep making these and other important materials. As a same day delivery service with a long history serving clients in Texas and Oklahoma, we know the needs of Wichita Falls and have a strategy guaranteed to meet them. Our array of ground vehicles and affiliated airplanes give us the ability to ship across thousands of miles in a matter of hours. Thus, whenever a business in Wichita Falls finds itself short on supplies, we'll be able to bring those supplies in. No matter what problems you have with your standard shippers, you can count on us to set things right.
SameDayDelivery.com has nothing against standard shippers— their work is essential, and the vast majority of the time, they do it successfully. But standard shippers aren't prepared for abnormal situations, simply because it's not their job to be. Your carrier might plan out a supply line that gets you your items quickly from a distant location 9 out of 10 times, and call that a success. But you'll still need your supplies the other 1 out of 10 times, when traffic, storms, and closed roads make it impossible to complete the journey on schedule.
SameDayDelivery.com is here for you in these situations. Our specialty is filling in the gaps left by standard shippers, offering alternatives to your supply lines whenever you need them. We have the resources and expertise to plot quick deliveries into Wichita Falls on short notice, however far away the starting point may be.
Among the keys to our swift shipping is our status as a dedicated trucking company. Dedicated trucking is the act of reserving delivery vehicles for one client at a time, as opposed to loading the supplies of more than one client into a single vehicle. This arrangement has many benefits, perhaps the most important of which is that it facilitates planning direct, swift routes. Rather than needing to put together a route with multiple detours so that we can serve many clients at once, we'll focus entirely on your delivery needs and thus pick a route that goes straight to your destination. This gives us the flexibility to ship speedily on short notice, thinking only of you as we rapidly develop a solution to your shipping problem.