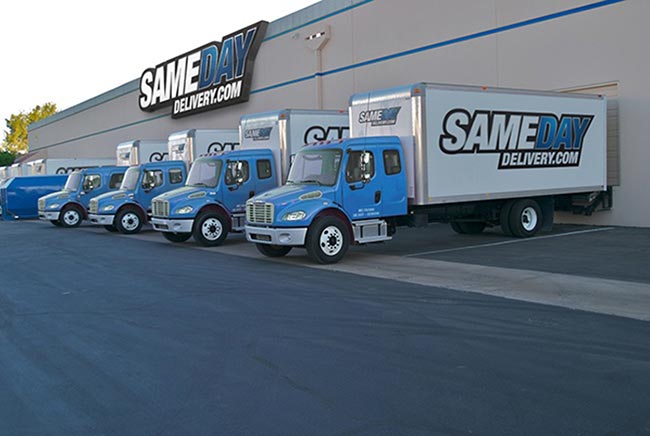 SameDayDelivery.com prides itself on playing a critical role in the Midland economic mix. A same day delivery company Midland has turned to for years, we provide quick access to essential supplies from distant regions of the country.
Midland's status as a small city with a big economy puts it in a bind. Because it's relatively small in size, the city never developed the roads and other transportation infrastructure to accommodate businesses that operate at high volumes. Yet many such businesses are located here, and thus have to rely on the roads of a much smaller community than they're used to. This can make it extremely difficult to get critical supplies in time. Midland businesses do their best to adapt to these issues by planning their shipments carefully, but there's only so much a company can do to prepare for the unexpected.
SameDayDelivery.com has the expertise to complete all shipments on time, no matter how difficult or unexpected they are. We take pride in our ability to quickly plan out a swift delivery and put that plan into execution, all within a period of 24 hours. Our ability to plan so quickly and effectively stems from our extensive knowledge of Midland's shipping needs and infrastructure. When a Midland company needs a delivery, we'll immediately know the best roads to take into the city at the particular time of day when we'll need to travel. We can thus avoid heavy traffic and deliver our supplies at the fastest legal speed. Extensive planning is only the start of our shipping strategy.