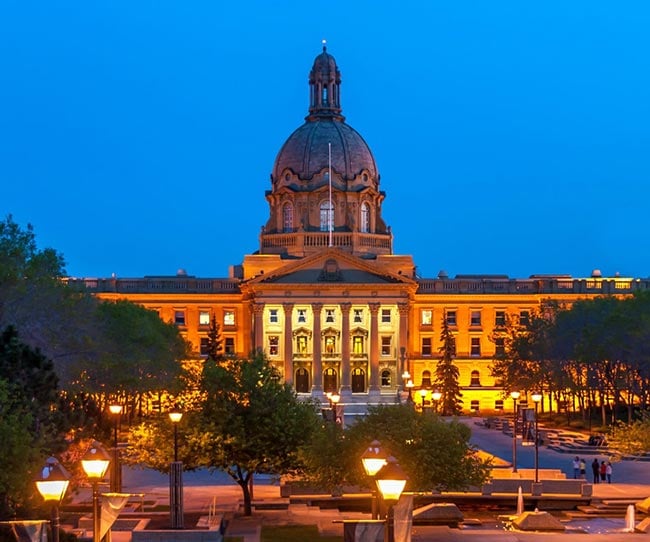 The key to operating a successful operation in Edmonton, Alberta is truly efficient logistics. This level of efficiency can only be accomplished by working with a same day delivery provider with proven results in the area and a wide range of services. SameDayDelivery.com goes beyond traditional delivery solutions by providing expert customer support, superior tracking, and wide-ranging capabilities to benefit your bottom line. Our comprehensive transport options, including straight trucks, sprinter vans and box trucks, as well as our extensive list of partner carriers in Alberta ensures your load reaches its destination in the most cost-efficient way possible.
As home to 817,498 people, many attractions and countless businesses, there is much going on in Edmonton. This can make logistics a bit of a hassle, especially for time critical deliveries and businesses that operate on a Just-in-Time production model. For that reason, SameDayDelivery.com offers Just-in-Time Delivery services to ensure your load arrives at its destination right as it is needed; reducing inventory costs and maximizing efficiency. Couple that with superior business intelligence achieved with the help of our tracking systems, and you'll always be able to stay on top of your deliveries and take your operations to another level.
As a full service third party logistics provider, SameDayDelivery.com offers several services to companies shipping in and out of Edmonton and the rest of Alberta. These solutions are tailored toward your business' needs and the shipment's individual requirements – for Same Day Trucking you've found the best.